Meet The CGM Cleaning
Management Team
My name is Christina, Owner of CGM (Customer Guaranteed Miracle) Cleaning Services LLC. I am a wife and mother of 3 busy kids. With over 30+ years of household cleaning experience.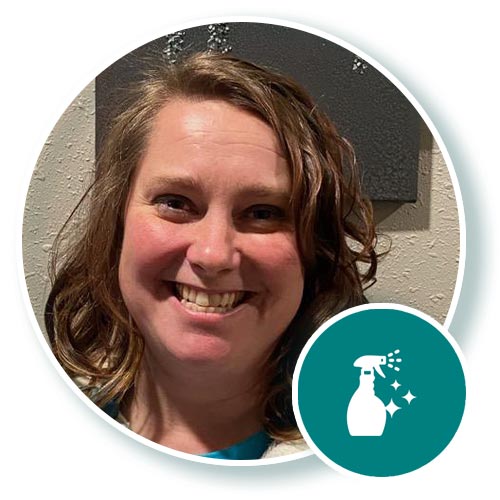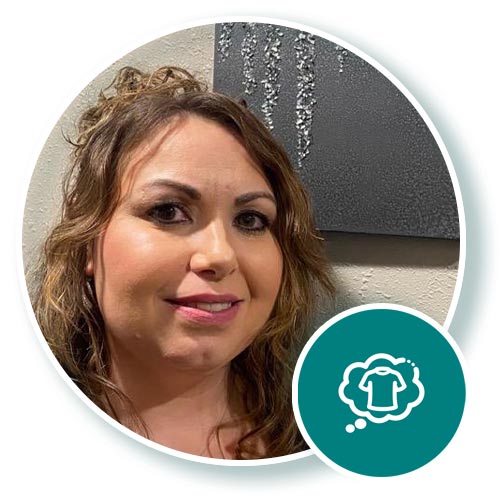 Nichole
Office Account Manager
Meet The CGM
Cleaning Team
We are a highly recommended and a respected cleaning service. All employees have passed a Background check and come with highly experienced, reliable and trustworthy cleaning capabilities. We have many referrals at your request.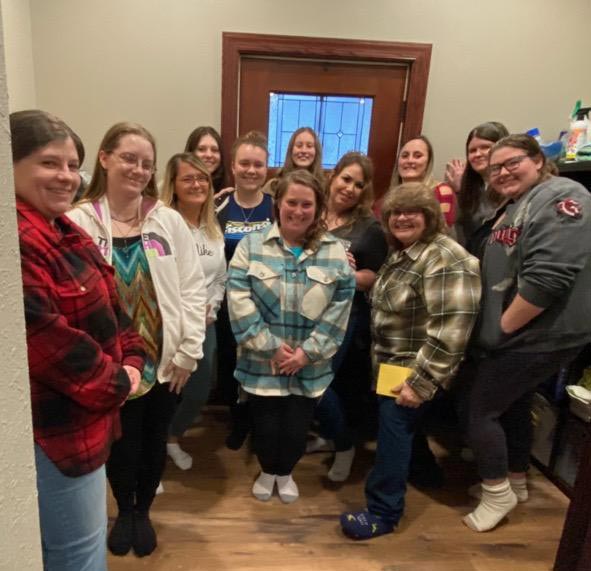 Christina and her team are wonderful! Coming home to a clean house surely makes everything else seem less chaotic in life! We are so happy our friends recommended her! We highly recommend too!
Erin from Plover
Client since 2020
We keep walking around our house smiling at how awesome this is and we think you and your team are fantastic. So thorough, friendly, and professional. Can't thank you enough.
Tracie from Stevens Point
Client since 2021
I forgot how amazing it is to come home to a sparkling clean house!! Amaaaazing!! Thank you! !
Amber from Wisconsin Rapids
Client since 2018
My windows are nice and clean! Thanks CGM Cleaning!
Kelly from Wisconsin Rapids
Client Since 2018
I have never seen our house so clean! The girls have really done amazing work! I mean amazing! Thank you so much.
Tracy from Stevens Point
CGM cleaning services has been amazing! We have had them for 2 years now. Always able to work over and above. I love when they come if my children are home they talk with them and my puppies also get plenty of attention. ❤️❤️❤️❤️I highly recommend them. Thank you for all you do. I will continue to send you referrals.
Rachel from Stevens Point
Would recommend them to anyone! Reasonable and great at what they do!
Brooke from Stevens Point
"Wow, I have just had the pleasure of having my home deep cleaned by a wonderful efficient crew! They are detailed when they clean and do a wonderful job!! Kudos! I am very pleased and now have asked them to clean my house every 2 weeks! Thank you CGM Cleaning services. You get 5 stars from me... I highly recommend them."
Kelly from Wisconsin Rapids
Client Since 2018
"I have and will continue to recommend Christina and CGM Cleaning Services to anyone looking for assistance cleaning their home or office space.
I have worked with Christina for many years in different capacities and her work performance is extraordinary. She is very professional, trustworthy, dependable and polite. She is also very flexible and easy to work with. Her cleaning performance is outstanding, she takes pride in her job and displays commitment to providing excellent service.
I highly recommend their cleaning services!"
Christine from Plover
"My Favorite day of the week is the day that CGM Cleaners comes to our house. When I walk into the house and see and smell the cleanliness, it instantly lowers my stress level. My husband didn't think we needed to have someone help us with our house cleaning , but now, he asks when they are coming. He is just as happy as I am. We have been given the gift of time back in our life! Thank you Christina and your excellent team. "
Lynn from Rosholt
Client Since 2018
I would Highly recommend CGM Cleaning to anyone looking for a good, affordable cleaning service! I love coming home after a long day at work knowing everything is clean and I can enjoy the extra time with my family! Well worth it!!!
Amy from Stevens Point
" Thorough and beat my expectations! "
Ericka from Nekoosa
"Christina has been cleaning my home on a weekly basis for a year in a half now. She has also done two spring cleanings in that time. I love coming home on the days that she has cleaned. Everything is perfect! She is trustworthy, reliable and has a great bubbly personality! I couldn't imagine going without her. She takes so much stress off of my shoulders and allows me to spend more time on other things that need my attention. I would recommend her to everyone! "
Amber from Wisconsin Rapids
Client since 2018